Scroll saw experts are active in the online sphere, particularly in Twitter.
Twitter is a wonderful platform of discourse in the modern age. It serves as a hub of information dissemination for people on the go. This makes it the perfect place to showcase thoughts and ideas, especially expert advice, in bite-sized chunks. Not only for the rich and famous, Twitter is also great for people seeking inspiration on their hobbies and work. This includes scroll saw crafting.
Scroll Saw Crafting is the process of designing and working into wood and other materials into detailed artpieces. You could craft exquisitely-designed works into wood, metal, and other materials with a scroll saw.
To help you in your crafting process with your scroll saw, find inspiration in these scroll saw experts who continually share advice, resources, and products. With them, you can find guidance in creating your own scroll saw art workpieces.
Scroll Saw Experts for Inspiration on Twitter
Travis
@byTravis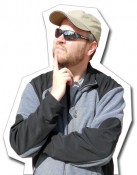 This is one of the top scroll saw experts in Twitter.
Travis is a craftsman who loves to makes stuff that he finds pleasing. He also loves discovering new techniques and materials to work with. He calls himself "an artist in search of a medium."
He enjoys woodworking, paper crafting, art, DIY, computers, blogging, web designing, video games, most things geeky, writing, camping, and many more.
He regularly writes about his crafting passions in his eponymous blog, By Travis.
You can also find him in his social media channels:
Facebook – https://www.facebook.com/ThingsByTravis
YouTube – https://www.youtube.com/user/ThingsByTravis
Therese Crookshank
Theresa Crookshank has been a scroll saw craftswoman for more than three decades. In these years, she has made not only fret projects, but also many wood puzzles. She also makes woggles and neckerchief slides on the scroll saw for Boy Scouts and Girl Scouts around the world.
She considers herself a "Proud Eagle Scout Mother". But she is also regarded as one of the most prolific scroll saw experts in the world today.
You can find inspiration from her works on Etsy: https://www.etsy.com/shop/CrookshankCreations
SheilaLandryDesigns
@SheilaLandry
SheilaLandryDesigns is the brainchild of Sheila Bergner-Landry, one of the top female scroll saw experts in Canada. She is a designer with decades of experience in the creative crafts industry. From her stint as contributing editor to "Creative Woodworks and Crafts Magazine", she has earned a reputation of creating quality patterns and providing helpful advice for creative woodworkers and painters. She specially deals with scroll saw patterns, decorative painting, and embroidery.
This store will fascinate and inspire with their high quality scroll saw patterns. They offer hundreds of designs that include wildlife, fretwork, word art, ornaments and more. All designs are intended for a scroll saw. Each come with detailed instructions and vector line work.
In the SheilaLandryDesigns store, you will find scroll saw patterns, painting patterns, wood kits, prints and note cards of original artwork by Sheila Landry.
You can find her works in the following sites:
Facebook: www.facebook.com/sheilalandrydesigns
Etsy: www.etsy.com/shop/SheilaLandryDesigns
YouTube: www.youtube.com/user/scrollgirlcanada
Official website: www.sheilalandrydesigns.com
Roshaan Ganief
@mokajadedesigns
Roshaan Ganief is a furniture designer and maker based in Surrey, British Columbia. She is an African craftswoman who built her company from a vision of beautiful but also functional art. She was hooked into woodworking as a medium of artistic exploration of wood. In particular, Ganief fused her passion for woodworking and her love for art and design in scroll saw work.
Mokajade is Ganief's handmade crafts store. Each workpiece is handcrafted from wood and alternative materials such as metal and epoxy resin with wood. Mokajade Wood Studio creates everything from wearable art such as jewelry to magnet boards for your home office.
Ganief is one of the most accomplished scroll saw experts, particularly remarkable for a woman of color. You can learn from her DIY book on scroll saw woodworking called "Simply Wood".
You can find inspiration from her work in these sites:
Mokajade Wood Studio: www.mokajadestudio.com
Facebook: www.facebook.com/Mokajade-Designs-166594860017595/
Pinterest: www.pinterest.com/mokajade
Instagram: www.instagram.com/mokajade
Wolfspirit64
@wolfspirit64
Chris and Lorn Slack own A Burning Ambition, a craft shop that sell woodworks. The couple's business comes from their shared passion for art and working with wood. Chris loves to work on wood turning, wood carving and pyrography. Pyrography is particularly fascinating as it involves burning images and words onto wood. On the other hand, Lorn's interests lie in all things spiritual and herbal. She loves handcrafting runes from ancient Germanic and Scandinavian cultures.
The Slacks are great at what they do. In fact, they are visionary scroll saw experts as they keep their production process sustainable to the outmost. They use sustainable and recycled wood to create our beautiful items. Theirs is a business that lives with an advocacy for helping save the planet.

Chris and Lorn Slack live and work in Yorkshire, United Kingdom. Their small craft business also accepts commissions for OOAK pieces.

You can find their works here:
Etsy – https://www.etsy.com/shop/ABurningAmbition
Pinterest – https://uk.pinterest.com/Wolfspirit64/
Facebook – https://www.facebook.com/chris.burningambition
Woodcraft
@WoodcraftMag
Woodcraft Supply, LLC is one of the top scroll saw experts in enterprise. Founded in Boston in 1928, it is established itself as the premier supplier of quality woodworking tools and supplies. It reaches 70 major metropolitan areas across the U.S and 117 foreign countries. In particularly, it shares its scroll saw craft expertise through its annual six-issue Woodcraft Magazine.
Founded in Boston in 1928, Woodcraft commits itself to offering woodworkers with superior products and expert advice. Woodcraft offers everything a wood craftsman needs, all at great prices and under one roof. These include carving tools from Switzerland, workbenches from Germany, turning tools from England and sharpening stones from Japan.
You can find inspirational advice and resources in their various online channels:
Facebook – www.facebook.com/woodcraftmagazine
Woodcraft Site – www.woodcraft.com/pages/magazine
Fine Woodworking
@fwmagazine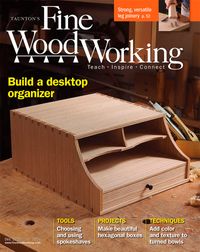 Fine Woodworking has established as one of the top corporate scroll saw experts in the world. It is the most trusted resource for unbiased, credible information among woodworkers. For over four decades, its staff helps passionate crafters create beautiful furniture from wood. This magazine is owned and circulated by The Taunton Press.
Fine Woodworking Magazine came from another couple's love for woodworking. Paul Roman and his wife, Jan, started the magazine in 1975 to help counter the lack of quality resources on craftsmanship. Since then, the Romans evolved their business into The Taunton Press, a 21st century media company. Aside from Fine Woodworking, they also publish Fine Homebuilding, Fine Cooking, Fine Gardenings, and Threads. In response to consumer demand, The Taunton Press also provides quality advice through their shows, DVDS, workshops, and books.
You can find inspiration in their various online channels:
Instagram – www.instagram.com/finewoodworkingmagazine/
Pinterest – www.pinterest.com/fwmagazine/
Facebook – www.facebook.com/finewoodworkingmagazine/
Official Site – www.finewoodworking.com
Woodworkers Journal
@WoodworkersJrnl
Looking for scroll saw experts offering free regular news and advice? Fret no more, for you can subscribe to Woodworker's Journal. They have a free weekly e-newsletter. Aside from this, you can also benefit from their wealth of woodworking resources from how-to guides, plans, videos, tool reviews, industry interviews to the Woodworker's Journal magazine itself.
You can also find more inspiration for scroll saw work in their various social media channels:
Facebook: www.facebook.com/woodworkersjournal
Pinterest: www.pinterest.com/woodworkersjrnl
YouTube: www.youtube.com/WoodworkersJournal
Instagram: www.instagram.com/woodworkersjournal
Woodworkers Institude
@woodworkers
This is one of the best platforms for scroll saw experts. You can find woodworking projects, techniques, tests, forums, blogs and more at the Woodworkers Institute. It is home to the premier woodworking magazines from the Guild of Master Craftsman Publications. They are Europe's leading woodworking publisher and have designed the Woodworkers Institute to hold access to vast catalogue of articles helpful to any wood craftsman.
They have four magazines – Woodworking Crafts, Furniture and Cabinet Making, Woodturning, and Carving. Every day, you will find new projects, tests, features and technical articles. After browsing through these contents, you can participate in the Woodworkers Institute community. Here you can discuss latest projects, share ideas for inspiration, or ask the Institute's resident woodworking experts.
You can also find inspiration in their online channels:
Official Site – www.woodworkersinstitute.com
Facebook – www.facebook.com/woodworkersinstitute
Rockwell Woodworking
@Rockler
Aside from the Woodworkers Journal, Rockler also offers woodworkers and craftsman top quality customer service through free plans, handmade gift guides, how-to guides, and videos. If you go to their brick and mortar locations, you can also benefit from their in-store classes.
Rockler prides itself as a go-to source for expert woodworking knowledge trusted by scroll saw experts and beginners alike. You can learn a lot from them, even if you don't buy yet, in lots of resources from setting up your workshop to finishing any project of any skill level. Enjoy quality service born from years of innovations and solid customer care.
You can find more inspiration for scroll saw works in their various social media channels:
Facebook: www.facebook.com/Rockler
Pinterest: www.pinterest.com/Rockler/
YouTube: www.youtube.com/user/RocklerWoodworking
Instagram: www.instagram.com/rockler_woodworking/
Conclusion
Scroll saw crafting is a challenging but worthwhile hobby and work. Depending on which material you prefer, you can enjoy creating intricate, patterned works with wood, metal, and other materials by using a scroll saw. As you master the scroll saw, find inspiration in the people who have been successful with scrollwork. These scroll saw experts, prolific on Twitter and the rest of the Web, have even expanded their woodworking interests into a business.
Through these scroll saw experts, get inspired to create your own beautiful workpieces even at the comfort of your garage. You can find many scroll saw art patterns in different shapes and forms, perfect for any occasion. This article presents with just a few of the scroll saw experts you can admire and follow for your scroll saw crafting journey. We encourage you to go further and research on your own.
To learn more about scroll saws, explore the official Saws Expert website. Here we can help you find the best scroll saw. So you can create fine and attractive work pieces of high standards.
Continue reading